Don't miss your chance! Play your favorite games and get well rewarded according to your winnings as well as the results of the tournament. Drawing €1,250,000 !
Active players have more chances to win the best prize! The tournament has already started.
What games at Glory Casino are in the tournament?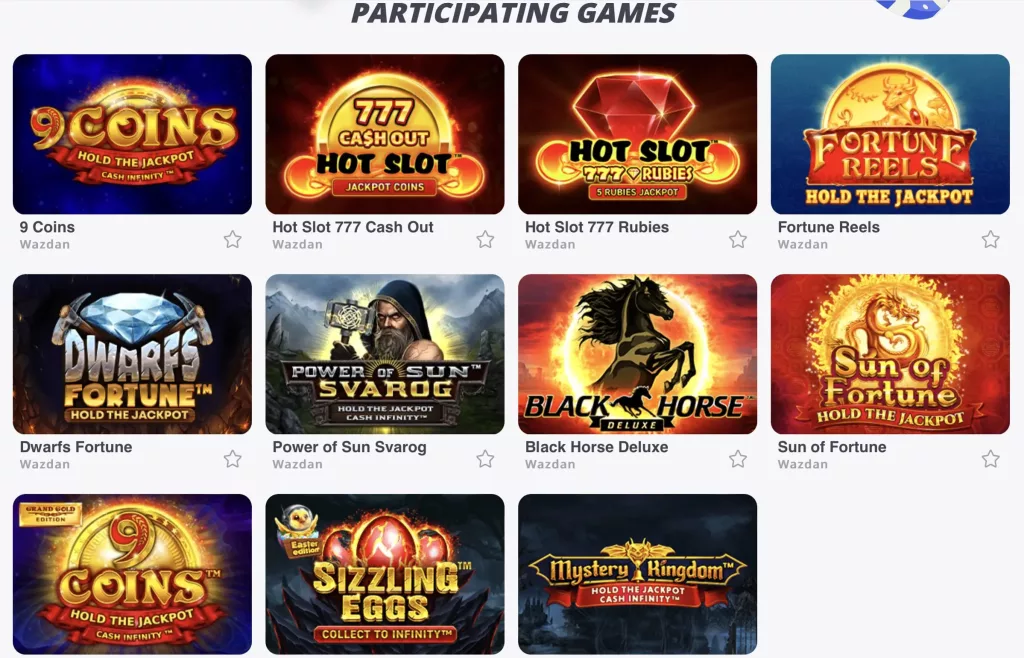 Full terms of the promotion
The campaign is only available in Play for real mode.
The campaign starts at 9:00 (CET) on 15th May and runs until 23:59 (CET) 15th August ("Campaign period").
Participating players will take part in the campaign by placing a qualifying bet in participating games during the campaign period. There is no additional cost.
Any qualifying bet in participating games during the campaign period can trigger a prize from the prize pool.
A qualifying bet can win only one prize. Prizes will be awarded randomly throughout the campaign period.
No min bet size requirement. All bets are qualified to participate in the campaign.
The number of available prizes is updated instantly.
Prizes will be paid out as per the prize pool tab.
The maximum total value of cash prizes is 1 250 000 EUR
Cash prizes do not have ANY wagering requirements.
Prizes paid while using bonus funds will be paid out in bonus funds.
Cash prizes will be paid out in the currency the winning bet was placed with, according to currency conversion from Euro at the time the winning bet was placed
Only verified Casino Players are eligible to win the prizes.
Prizes are directly correlated with the RNG so they may not fall out in full during the Campaign period.
Casino reserves the right to not pay out a cash prize where the win results from any obvious error, mistake or technical fault (including incorrect game pay-outs) whether caused by a machine or human error in respect of any of the participating games. Casino further reserves the right to not pay out a cash prize where, in its opinion, the win results from cheating or collusion with other players
Casino reserves the right to modify, alter, discontinue or terminate this promotion at any time for any reason and also reserves the right to change the terms and conditions of this offer at any time. Previous terms and offer will be honored for players claiming up until the time of any change in the offer.
These terms and conditions may be published in a number of languages for information purposes and ease of access by players. In case of any discrepancy between a non-English version and the English version of these terms and conditions, the English version shall prevail.
To learn how to register and start playing – go to the main page Glory Casino